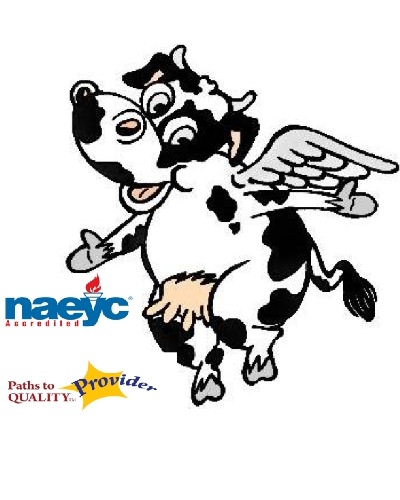 Udder Angels Children's Learning Center

We are located in Small Town Alexandria.

625 West Adams, Alexandria Indiana 46001

Phone: (765)724-5555

Fax: (765) 724-1155

Philosophy:

The philosophy and purpose of Udder Angels Children's Learning Center, LLC is to provide a safe and caring environment for your child to play and learn. Our center provides programs and activities to meet each child's emotional, social, cognitive, physical, and language development. We feel play is the underlying basis for your child to reach maximum potential. All children are special and have great potential and promise. Thank you for the opportunity to teach and play with your child. Your child will be loved, accepted, and cherished.

Our Mission Statement:

To provide a home-like environment where we can build positive and motivated children in our community

All About Us…………….

Udder Angels was established in May 1998 as a class 1, licensed In-Home Daycare out of Tammy's residence on State Road 28 in Alexandria. In 2000, Udder Angels became a class 2, licensed In-Home Daycare for 16 children.

In August, 2003, Udder Angels became licensed as a commercial childcare center on West Adams Street in Alexandria. The new center was licensed for 40 children, ages 6 weeks-12 years. We are part of Paths to Quality we recieved our 3rd star in April 2010. Also, in June 2011 we were accredited by NAEYC making us nationally known! In July 2011 we recieved our 4th star with Path to Quality. We now have a license for a total of 42 children ranging from 6 weeks to 12 years of age.

Also, we can be found on Facebook under Udder Angels!